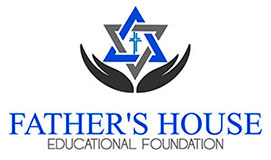 Schedule A Lesson
with Dr. Turner
254-898-3437
Personalize Biblical Knowledge
This series is not just "sight-seeing" in Israel. It is not a mere Holy Land picture story peppered with close-ups of ancient stones, olive trees, dry wells, and artifacts. Living Lessons from the Land is a collection of faith building messages that speak into your life by connecting the text of the Bible with the context of its original people and places.
Prepare to be amazed and to validate what your heart already believes, that the Holy Bible is one divine book from Genesis to Revelation. It systematically unfolds to the world one transcending drama – His-story of redeeming love and grace. Even the land and locations of the Bible are an intimate and powerful part of the message! More than ever, you will see and agree that it really is impossible to make this stuff up!
Dr. John Turner – Husband, Father, Pastor, Teacher
John W. Turner, Jr. has served continuously as a pastor of churches since 1981. In addition, as the first Executive Director of Father's House Educational Foundation, he and his wife Roxie have hosted more than ten journeys to Israel and Jordan. Today, John continues as a pastor, as the Director of Education and Holy Land Journeys for Father's House, and also as the Coordinator of Family Ministries for the National Association of University-Model® Schools (www.naums.net).
Developed From Many Journeys
Living Lessons From The Land was developed from these journeys. With each trip comes new insight from The Land, the people, the Word studied. The Story of God unfolds with more clarity each journey.
Designed To Serve Your Context & Needs
Living Lessons are designed to serve your context and needs. They can be single stand-alone messages, a Sunday night or Wednesday night series, or formatted as a special weekend conference or retreat.
Sample Teachings from Livings Lessons From the Land
Lessons in How God Teaches Us
If school teachers today understand how to use the "spaced repetition" of lessons to instruct students, how much more does the Master Teacher of the universe, who leads us to abundant life?
Lessons At Bethlehem Ephrathah
What "spaced repetition" lessons did God impart through the centuries to prepare the world for Messiah's birth?
Lessons in The Wilderness

This Living Lesson is the number one requested, and it takes at least two sessions to impart. Chuck Swindoll says, "When I ask people when they really grew spiritually, I have never had someone describe an easy time. Never." Welcome to the Master Teacher's kingdom purpose for your wilderness. You are not alone!
Lessons Being Fulfilled Before Our Eyes
And the nations will know that I am the LORD, declares the Lord GOD, when through you I vindicate my holiness before their eyes. ~ Ezekiel 36:23b
Let those who have eyes to see, SEE what the Spirit is fulfilling TODAY.
Lessons to Watch For and Pray
"And the smoke of the incense, with the  prayers of the saints, went up before God out of the angel's hand." (Rev 8:4)
How are we to pray today?
"John Turner is top of the list when it comes to teaching about the Holy Land. As he teaches, the Bible stories that you have heard for years become intense with color and life. Whether he is teaching about the Wilderness that God's people wandered through, Galilee where Jesus spent much of his life, or Jerusalem where Jesus spent his last day; God uses John to teach deep truths with practical application.
What I love most about John is that he is a man that walks with Jesus in humility. He loves Jesus and out of that love, he teaches. I thank God for John and for his gifting as a teacher." ~ Jeremy White, Senior Pastor – Stonewater Church
"I've known Dr. John Turner as Pastor and teacher and have traveled to Israel twice with him. I'm not sure if Dr. Turner is a Pastor with the heart of a teacher, or a teacher with the heart of a pastor. I do know that his many visits to Israel over the last decade have filled him with an extraordinary love and knowledge of the Holy Land that blesses and captivates those he teaches in his "Living Lessons from the Land" series, or those who travel with him to Israel. Time spent with Dr. Turner will enrich your faith as you gain deeper knowledge of the land on which God imprinted his story – and ours." ~ Doug Harrison
"Here in the Ukraine, life is not easy. Serving as a pastor in this beloved land is challenging but also rewarding. John brought his Living Lesson of the Wilderness message to many of our Ukrainian pastors. This led me to invite John to teach Old Testament at the seminary where I am president. He has now come to teach our students on two occasions. Each time we ask him to bring the wilderness presentation. In it, John helps to lead our pastors to find meaning through the valley of pain. Amidst all of the turmoil, we learn that we will hear God's voice more clearly than ever. Pain and destruction, according to John, is nothing less than God's training platform to strip us from all life's stuff. John has helped everyone to see that our trust is only in the Lord. After that presentation, desert became to us a place where God is heard the most." ~ Yaroslav Pyzh, Ph.D, President of Ukrainian Baptist Theological Seminary
Or Call Us At: 254-898-3437