The first day of the trip set the stage for the entire trip. As we stood at the place where Rachel gave birth to Benjamin, where Mary rested on their way to Bethlehem, I realized that God has worked throughout history in this land. God's message is proclaimed in the place He set His people. From the beginning of time, God set Israel as a Holy Place. From the beginning of time, God ordained that His people would dwell in the land. Even Revelation sets forth that heaven and earth will collide and the New Jerusalem will be the product!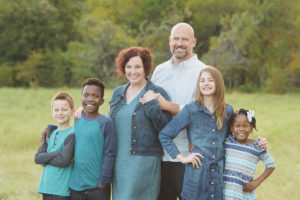 God has set His eye on the land, but God has also set His message throughout creation.  As I stood in the same spot on the 1st day of the trip, this was the second thought that hit me. God wants to speak to all people through His creation. When God commands the people in Deuteronomy to talk about His ways when they walk, when they sit…basically all the time, He is telling His children that everywhere you look you can see the work of God. He tells us if we will just open our eyes, that He will speak to us.
God is not finished with Israel. He has a plan to bring the nation back to Him. He has a plan to see His chosen people come to understand that Jesus is the fulfillment of all the law and the prophets. God has a plan to use you and I to help this come to pass. Moshe teaches us that it is not the "what: that is important, it is the "so what". With all that God is speaking and doing, the question for us is so what do we do now! God Bless you as you engage Him and see what He has for you!
Brad Reedy
November 2016 Journey
Stonewater Church Granbury