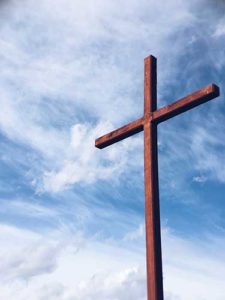 Dear Father's House Family,
For all the promises of God find their Yes in Him. (2 Corinthians 

1:20

)
For the past year the "Yes in Him" Fellowship has gathered monthly for fellowship, discussion and Torah study. On the third Saturday of each month Roxie begins by leading an informal discussion from 4:00 – 4:30 providing the opportunity to gain clarification on the weekly Torah readings for the previous month. At 4:30 John begins the Torah study. He chooses a topic based on the Torah readings and goes deeper into the scripture connecting the Torah to the world of the Messiah.  The "Yes in Him" Fellowship is helping modern day disciples understand the scripture in their proper context.
Here's the basic format (even if you can't attend, keep reading, there's info for you, too):
1. Gather once a month on a 
Saturday
 from 
4:30 to 5:30 PM
 (4:00 if you want to be part of the informal discussion).
2. Between gatherings, do your best to keep up with each week's readings from the Torah, Prophets, and Gospels. (Reading guides provided free of charge to all who attend or to all who request one via U.S. Mail.)
3. At the meeting, John and Roxie Turner partner to bring a short teaching from the previous month's readings, with special emphasis on how Messiah is revealed and prophesied there. In other words, together we will pursue the goal of explaining how all the promises in those passages are "yes in Him."
4. The teaching is followed by discussion and prayers for one another as we strive toward continuous learning.
For those who live close enough to Glen Rose, Texas, this is your invitation to join us on the third 
Saturday of each month
. Each session stands alone. Come to one or come to all, as your schedule permits.
Whether you attend or not, would you like a free copy of this year's weekly readings from the Torah, the Prophets, and the Gospels? Simply reply to this message and include your preferred U.S. Mail address. The readings are listed in a tri-fold brochure (4×6 when folded), suitable for keeping in your Bible or at your dining table or anywhere. Reply to this message and we will mail you one right away.
We meet the third Saturday of each month.
Directions:
We meet at New Prospect Baptist Church in Nemo (8 miles out of Glen Rose). New Prospect is one mile south of Highway 67.
From Glen Rose, drive toward Cleburne on Highway 67. Take the very first right turn AFTER the Brazos River bridge onto FM 199 South.
From Cleburne, take Highway 67 toward Glen Rose. Turn left onto FM 199 South right BEFORE the Brazos River bridge.
Once you are on FM 199 South, drive uphill for one mile. You will see the church on your left at the intersection with Road 200. 
Notice the carport on the Road 200 side. Enter through the door under the carport.
We will begin promptly at 
4:30
 and do our best to end at 
5:30
 or soon thereafter.
We look forward to seeing and/or hearing from you. Thank you for your prayers!!
Blessings and praises to God, our King!
Dr. John Turner