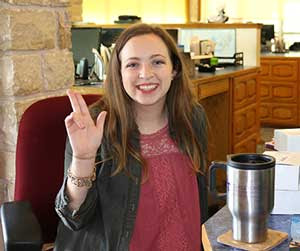 Recently, Lauren joined Father's House after she graduated with honors with a Bachelors of Business Administration degree majoring in Marketing from Tarleton State University. She has joined us in our newest department – Marketing. James Oliver and she will be doing marketing for all of the Stinson companies – GRTM, Inc., National Fleet Tracking, and Father's House Educational Foundation.
If you've seen some of the recent work on websites, brochures, business cards, and movement on social media outlets, you know that there's been a lot of work to increase the quality of the marketing materials for the companies.
We are very excited to have her on board!
See our next post on Risa Crabb!