This letter was written to us by our friend Nelrose Sasam in the Philippines. We were blessed to have her on a previous journey to Israel. We would like to share her plea for help joining us on the first ever Women's Journey To Israel with us.
Here is her letter:
"Greetings Byron and Tammy
The FHEF vision to 'make the words and events of the Bible more real and and vivid by giving God's people an on-site learning and life changing experiences and making the Scripture comes to life. And
excited about returning with FH on a future trip and bring someone to experience this life-changing and awesome trip'. (quoted)

Having read about the Father's House First Women at the Well Journey to Israel this coming July 2-11,2017 hosted by Tammy and Roxie and Moshe, WOW, a stirring in my heart, a voice crying out, I deeply desire to join and bring someone with me (one of our lady leaders in our church) on this amazing journey. I am sharing the joy to be 'HOME' (Israel).
To make this desire a reality for us, may we covet your prayers and support for make this trip a reality for us. This will truly make a difference and impact not only in our lives, our church but to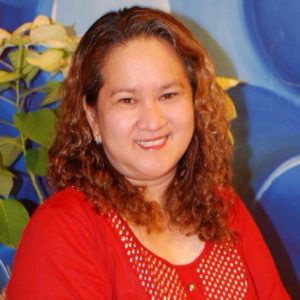 others we will come in contact with as we continue serving Him in this part of the world!
May you partner with us in this life-changing journey- women at the well journey to Israel.

Thank you Tammy and Byron and FH and friends.
We love you all,
Nelrose Sasam
Tito (my husband) and I are
Pastors of Releaser of Life Family Church
Davao City Philippines"
---
If you desire to help, you can go to our donation page and enter your donation amount and in the memo, put Women at the Well