Our foundation has supported Living Stones orphanage in Davao City Philippines for many years now. Just a few days ago, there was a terrorist bombing in the city. Thankfully the staff and children of the orphanage were not hurt. Thanks for being our partner in supporting this needed mercy ministry work that is saving lives every year.  See the letter below that we received from the director of the orphanage, Cris Sandberg.
~Byron Stinson
"Greetings from Davao City.
We thought that you may have heard on the news about the bombing here in Davao City last night.  It happened on Friday evening at a Night Market in a busy area of downtown Davao (Aldevinco, between Ateneo and Roxas Ave.) where we frequently go.  But, praise God, we weren't there at the time of the explosion.  A terrorist left a backpack behind at an outdoor massage area.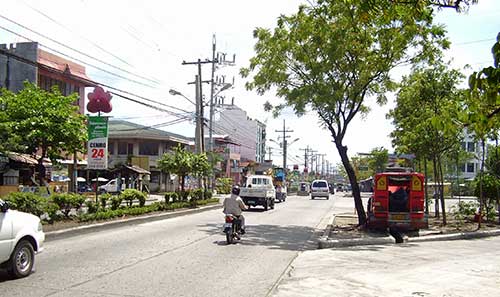 It exploded about 30 seconds after he walked away.  Same M.O. as the airport bombing here in 2003.  Probably the work of Abu Sayyaf who the govt. troops are hitting hard right now.
President Duterte made the decision to send soldiers to aggressively go after the Abu Sayyaf militants because the group have 20+ hostages, including foreigners. Abu Sayyaf beheaded one (Filipino) of their  hostages because his family could not send ransom. They have beheaded other hostages in the past, including (earlier this year) two Canadians who they abducted from an island that we can see from just outside the front gate of our home.  The Abu Sayyaf place is in Jolo, Sulo which is actually closer to Malaysia than it is to Davao City.   Our President Duterte sent 7000 troops into the Sulu area to wipe the Abu Sayyaf off the face of the earth. Abu Sayyaf is the ISIS of the Philippines.  They have 400 members with weapons (trained for bombing, killing and kidnapping).  Abu Sayyaf doesn't like our president so they sent bombers in his home place which is Davao City.
The last I heard, the confirmed was 14 dead and 67 wounded from last night's bombing in downtown Davao.  Death toll may be up to 16 now, as some of the injured are not making it.  The 911 services & hospitals were busy last night.
Ken and I & Karen were at home when it happened, so we are okay.  The children and staff of Living Stones Orphanage are safe also. Please include Davao City and President Rodrigo Roa Duterte in your prayers.
You can read about it online (CNN is covering it), and Ken also posted some updates last night on his Facebook wall and made a few tweets on Twitter, too.
We wanted to be sure you were updated on this.  Thanks for keeping us in your prayers.
That's all and have a great day!
Blessings,
Cris